Kontakt os
+45 42466800  |
|   Send en mail
Sliddele :-:
BetonindustrienDT
Hawiflex® polyurethan – slidbeskyttelse, korrosionsbeskyttelse og støjbeskyttelse
Standarden inden for blandingsteknologi i over 50 år. Modstandsdygtig over for slid, snit, revner, olie og kemikalier: Hawiflex® sparer dig tid og penge …
Materialesystemer fremstillet af Hawiflex® polyurethan anvendes, hvor der opstår store belastninger og stort slid – med fremragende rivebestandighed og de højeste krav til dynamisk belastningsevne. Hawiflex® polyurethan er kendetegnet ved sin virkelig gode modstandsdygtighed over for olier og fedtstoffer, benzin og diverse opløsningsmidler. Hawiflex® er korrosionsbestandigt – vejrpåvirkninger som sollys, ilt og ozon kan ikke skade Hawiflex® polyurethan. Ikke engang stærke mikrobielle og hydrolytiske angreb. I betonindustrien hjælper Hawiflex® også glimrende som støjbeskyttelse, f.eks. til sigte, blandeværktøj, tragte og siloer.
På trods af mange forsøg på at kopiere dette mærkevareprodukt, er Hawiflex®s teknologiske førende og markedsledende position løbende blevet udvidet og konsolideret. I dag anvendes produkter fremstillet af Hawiflex® polyurethan med succes i næsten alle industrielle anvendelser: anlægsteknik, byggeindustri, beton- og blandeteknologi, trykkeri- og papirindustri, køretøjskonstruktion, transportørteknologi, glasindustri, træindustri, plastproduktion, landbrugs- og landbrugsteknologi, maskinteknik, pumpekonstruktion, genbrug, skibsbygning og marine, bulkgodsindustri, tekstilindustri. Uanset hvor der anvendes Hawiflex® polyurethan – overalt giver dette materiale en meget høj fordel sammenlignet med de overskuelige omkostninger.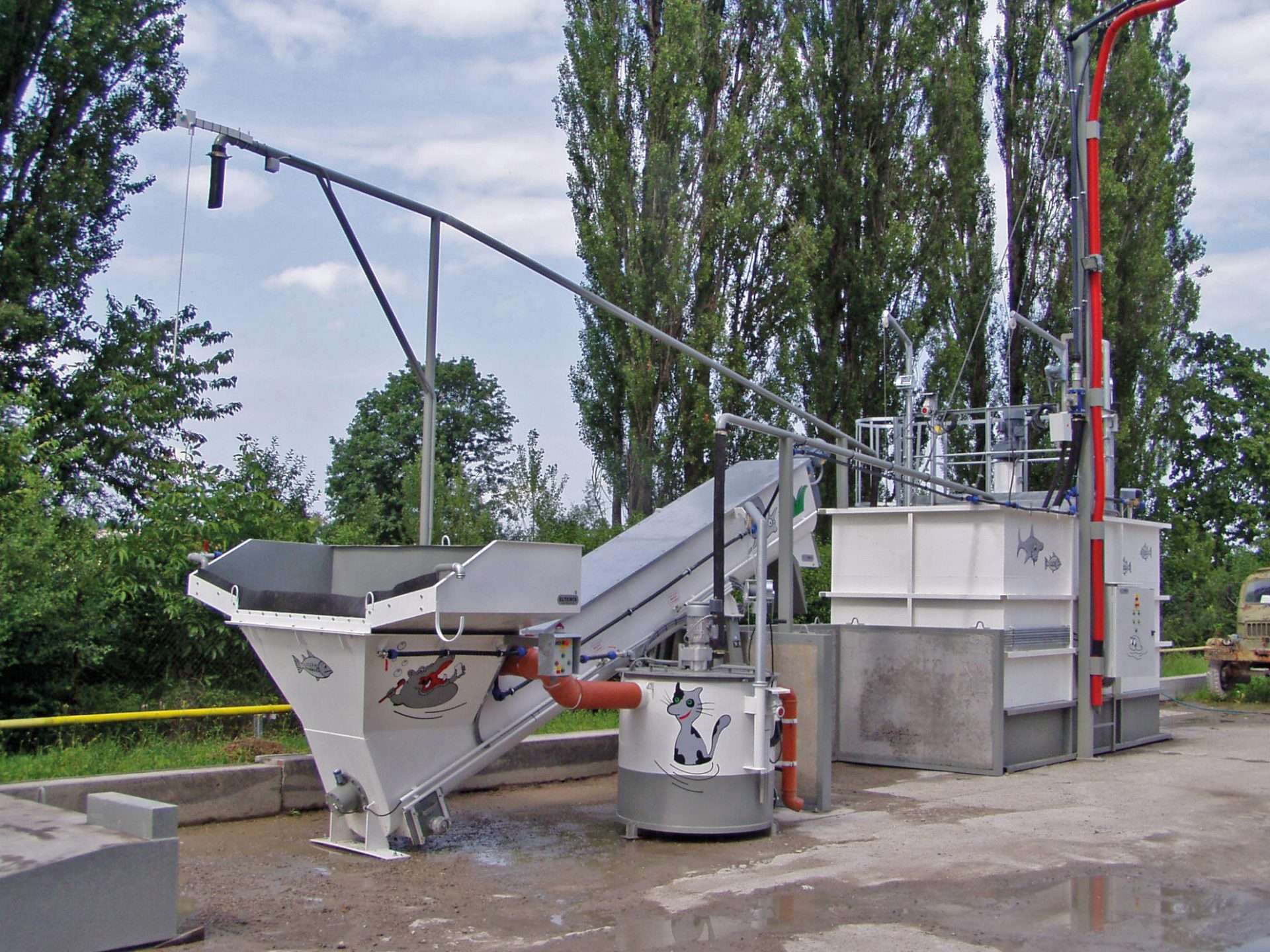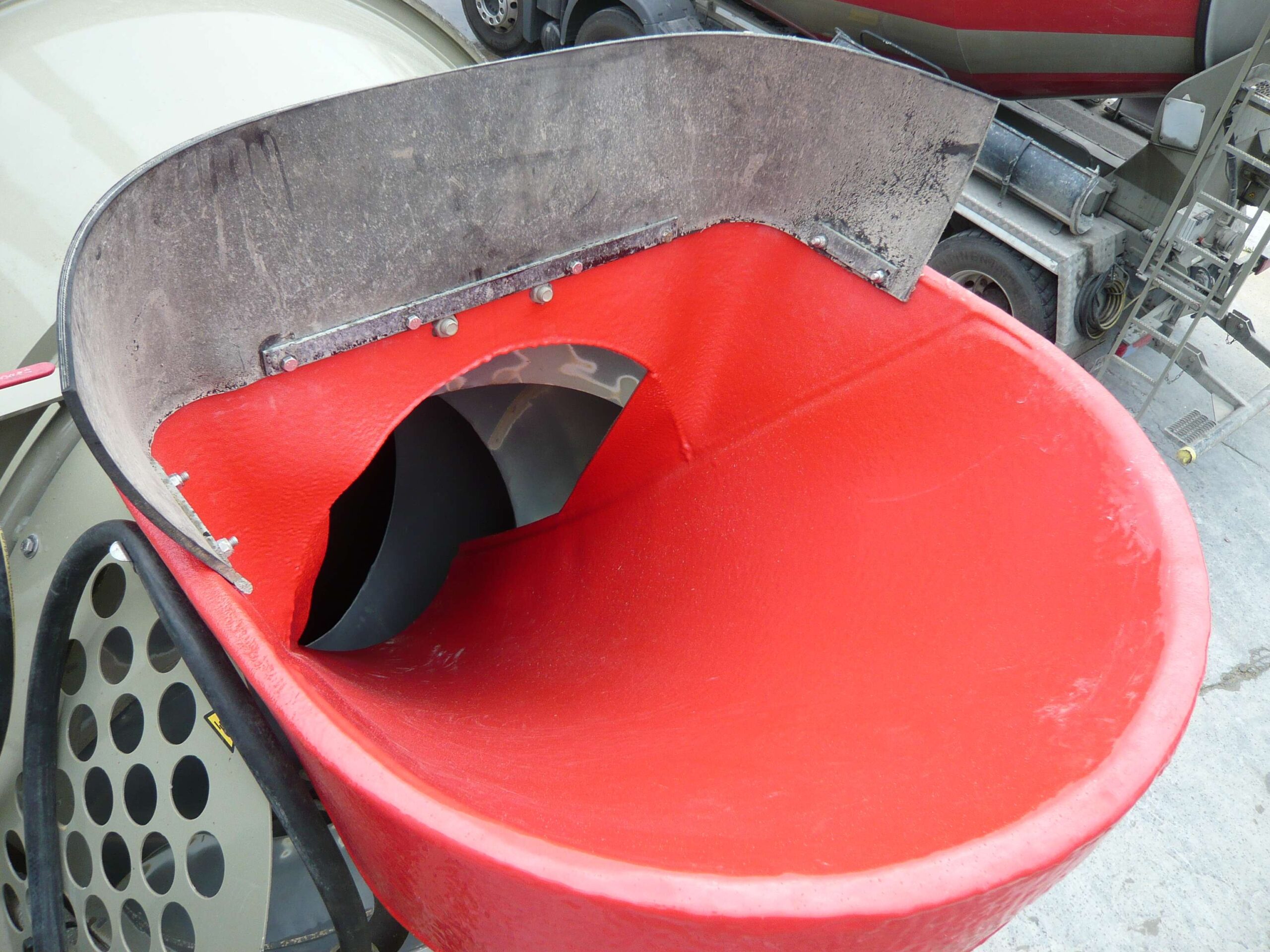 PU Inliner
Bladed level indicator with sleeve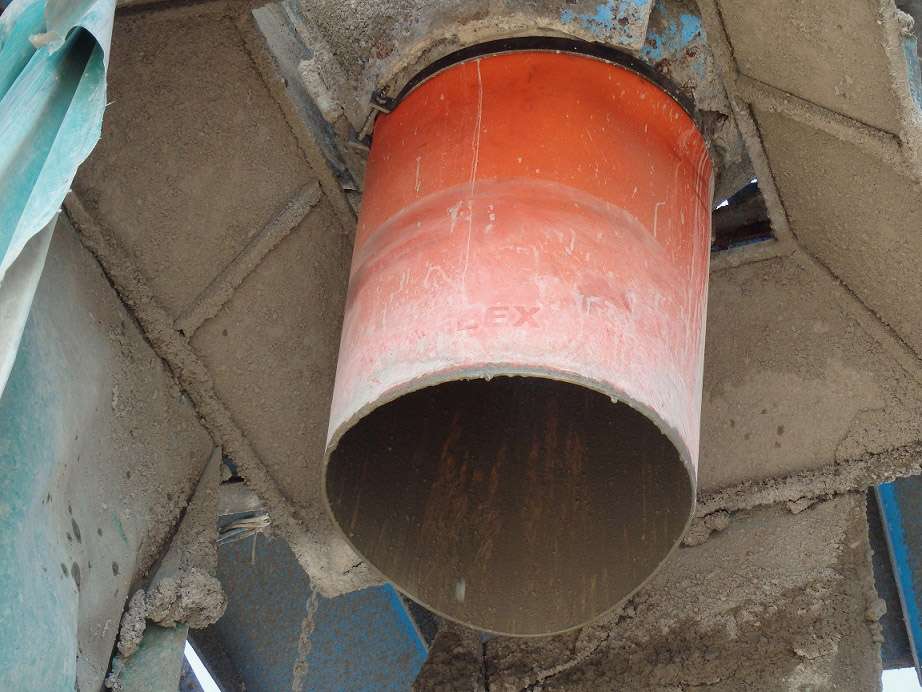 Truckflex
Bladed level indicator with thread with lamp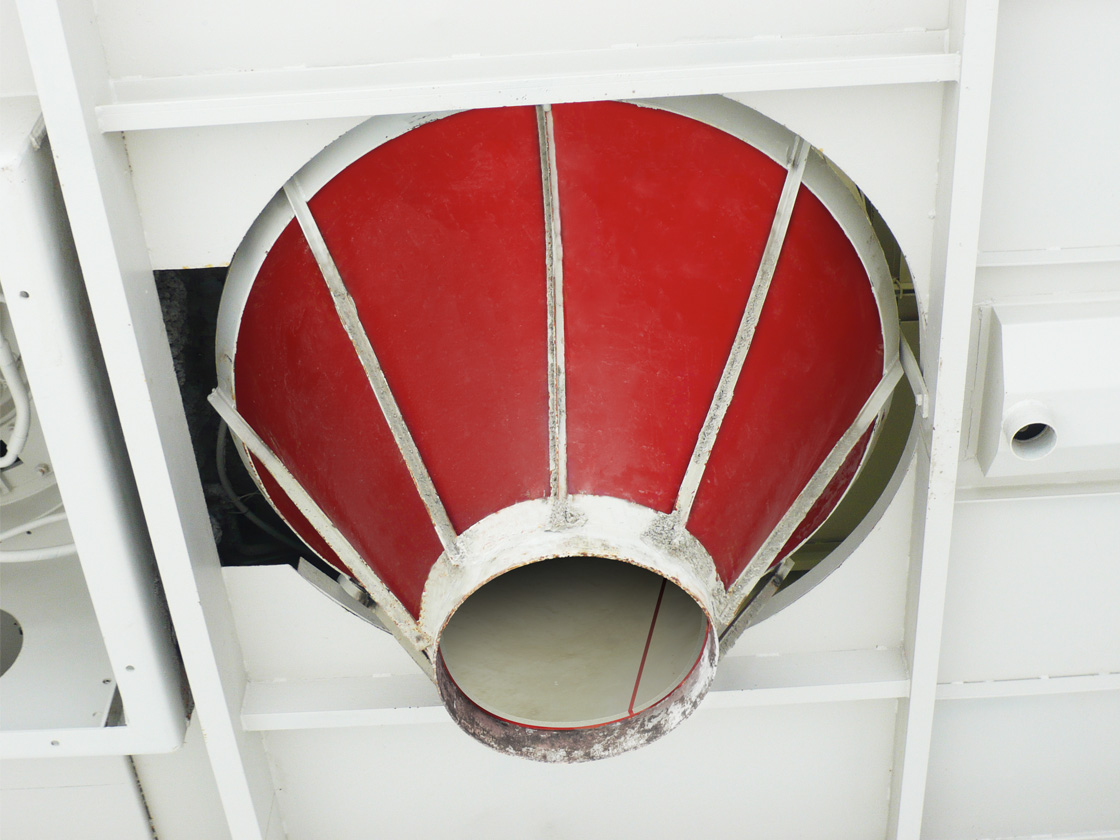 Coneflex
Bladed level indicator short with thread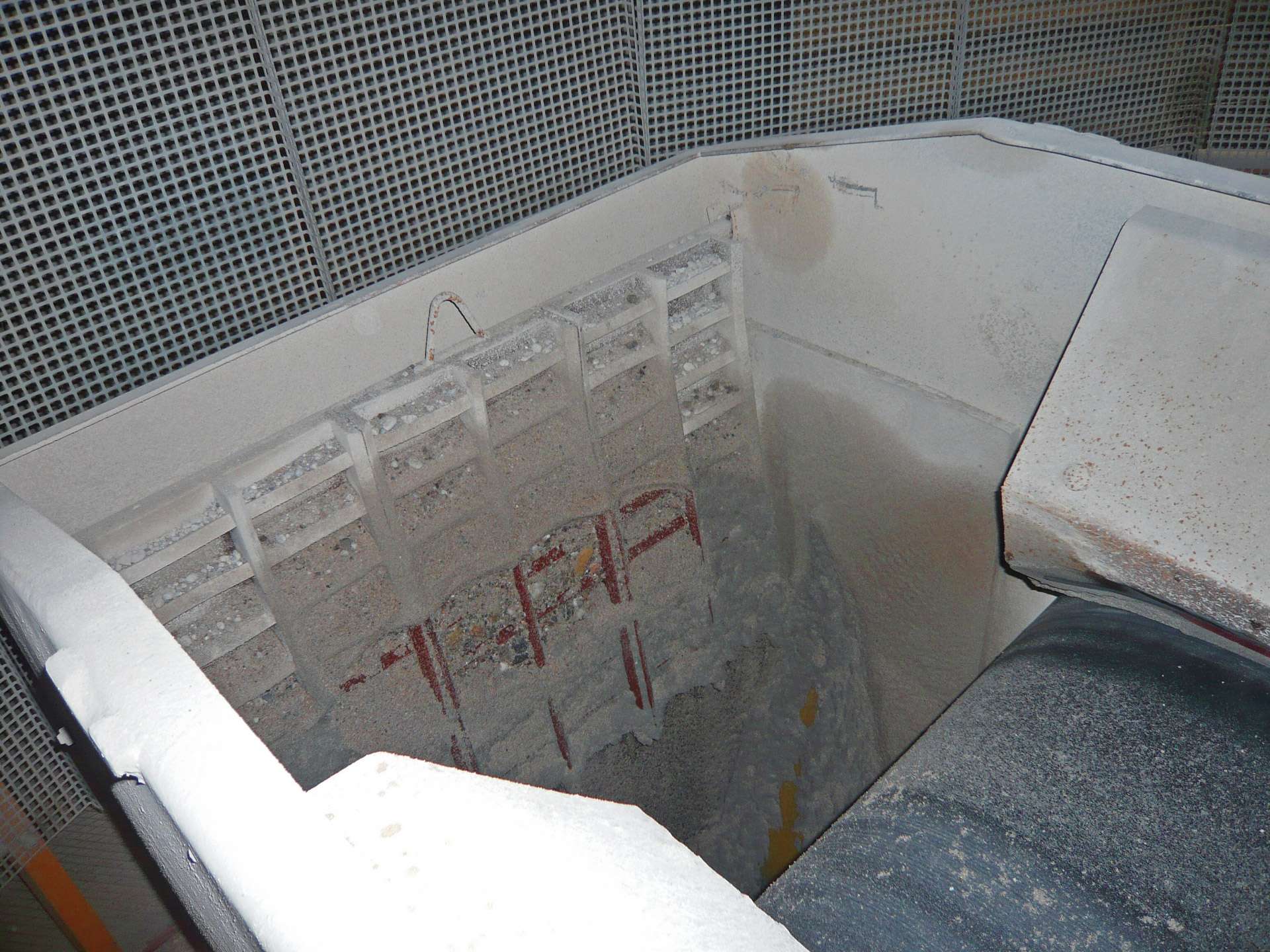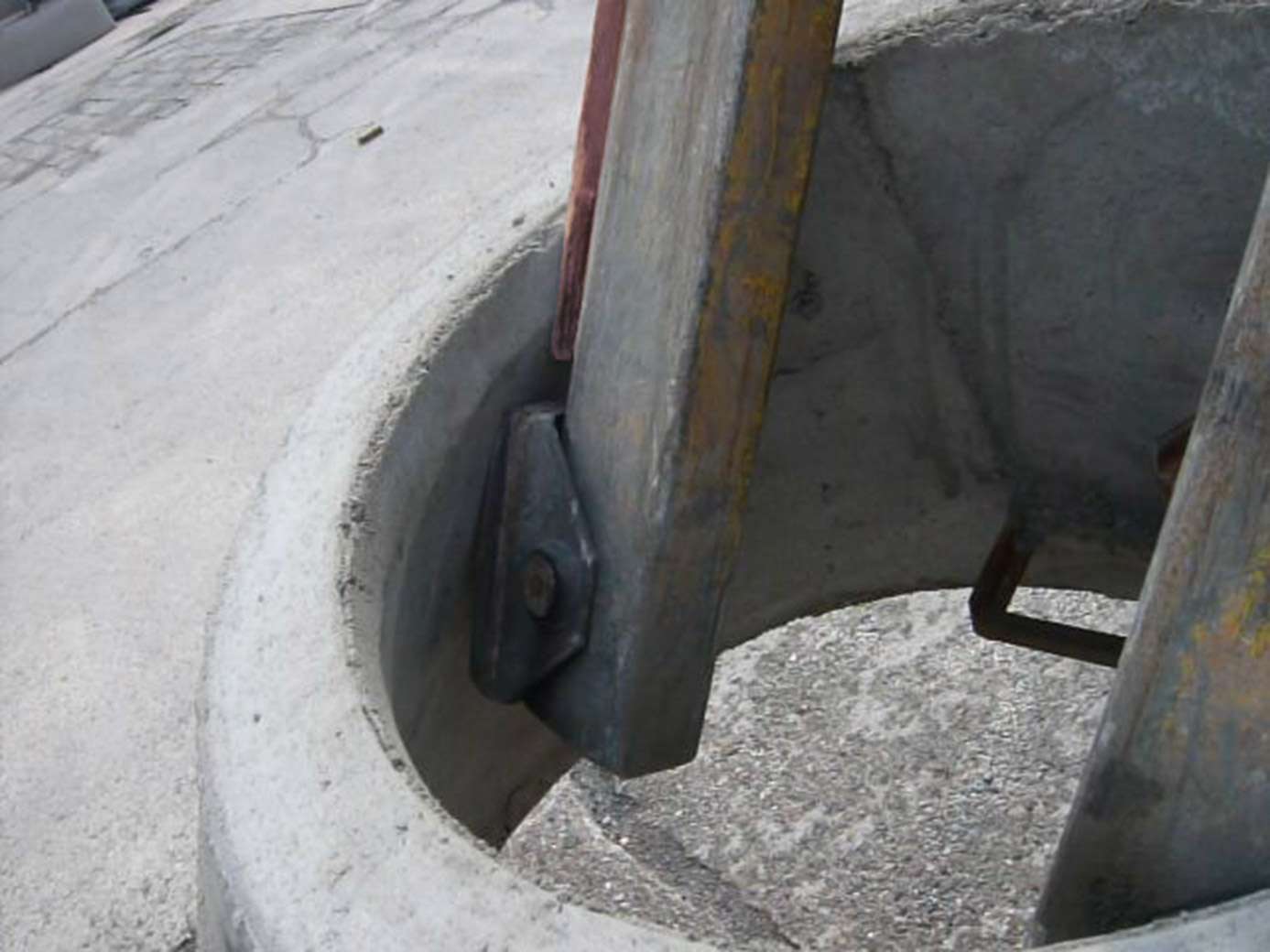 PU Gripper Strips
Bladed level indicator short with sleeve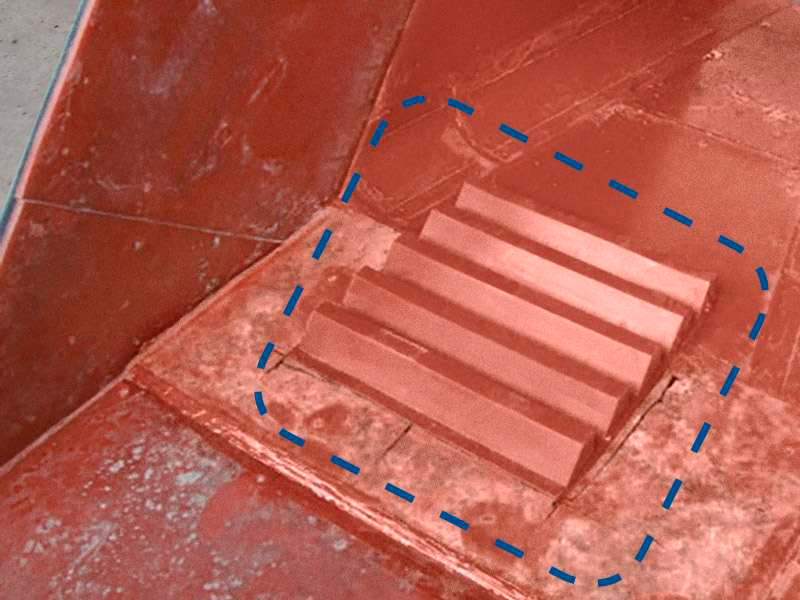 PU Step Plate
Bladed level indicator in stainless steel with thread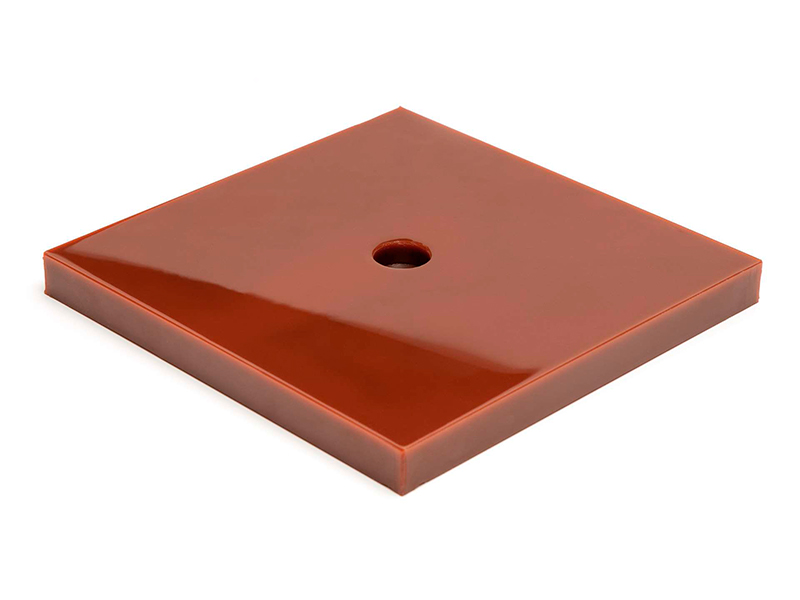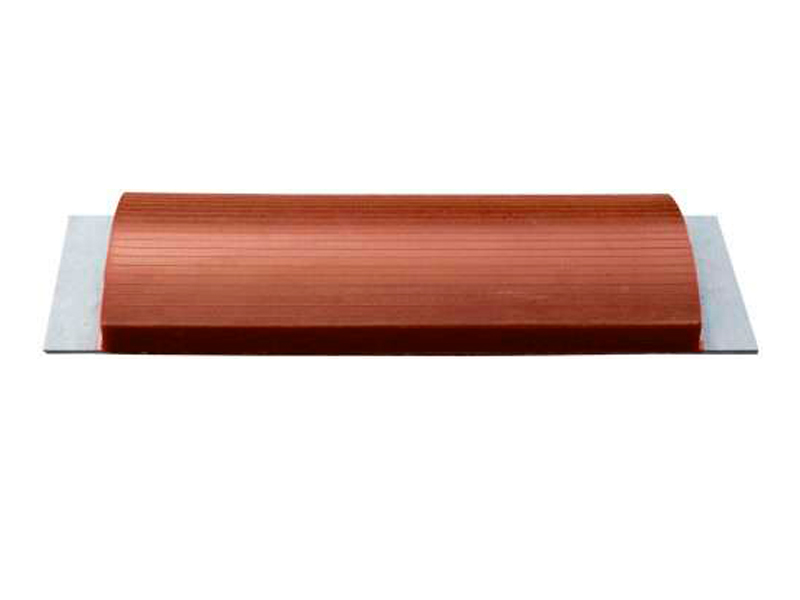 PU Forklift Shoes
Concrete pipe protection for forklift shoes made of Hawiflex® polyurethane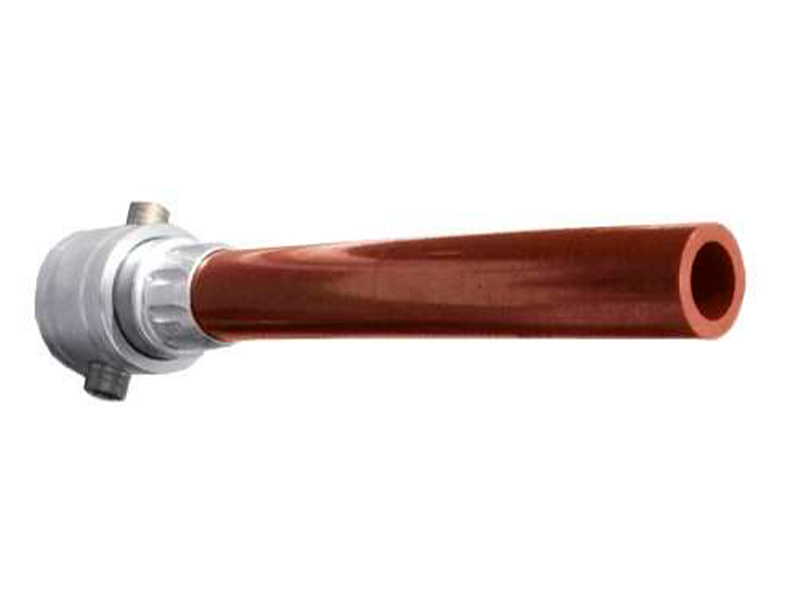 PU Nozzles
Bladed level indicator for high temperature with flange – Max 200°C
Your replacement polyurethane mixing tools:
Lightweight and durable – Hawiflex® polyurethane
The use of double shaft mixers is very popular for the manufacture of ready-mixed concrete. Well functioning centre and side paddles are a key instrument in concrete production here. Owing to the short cycle times of the concrete batches, they are subject to considerable wear and need to be replaced at regular intervals.
Lightweight replacement mixing tools developed from the plastic Hawiflex® polyurethane offer you significant benefits here: Centre and side paddles for double shaft mixers ensure weight saving while also providing a patented surface plus for durability. Numerous patented guide ribs attached to the paddle enable the mixing material to flow off along the surface of the paddles via channels, thereby diverting it from the main wearing zone. The principle derived from fluid mechanics reduces the load on the outer edge considerably, which in turn extends the service life of the mixing tools.
Tool types for your application:
Arm guard
Beater body
Floor scraper
Inner paddle
Mixing paddle
Outer paddle
Paddle inner comb
Scraper
Scraper segment
Side paddle
Side plate
Stirrer protection
Tile for helix
Hawiflex® polyurethane benefits:
Resistant to cutting
Wear resistant
Oil resistant
Easy to clean
Reducing wear on linings
Up to 50% noise reduction
Energy saving
Mixing tools made of Hawiflex® polyurethane for recycling systems:
Efficient and eco-friendly
Wear-resistant separating and scooping paddles made from the polyurethane plastic Hawiflex® process residual concrete and concrete wastewater efficiently and ecologically in recycling plants. The paddles allow the residual concrete sludge to be transported in a way that is kind to the metal lining, as mixing tools made from Hawiflex® polyurethane are very elastic.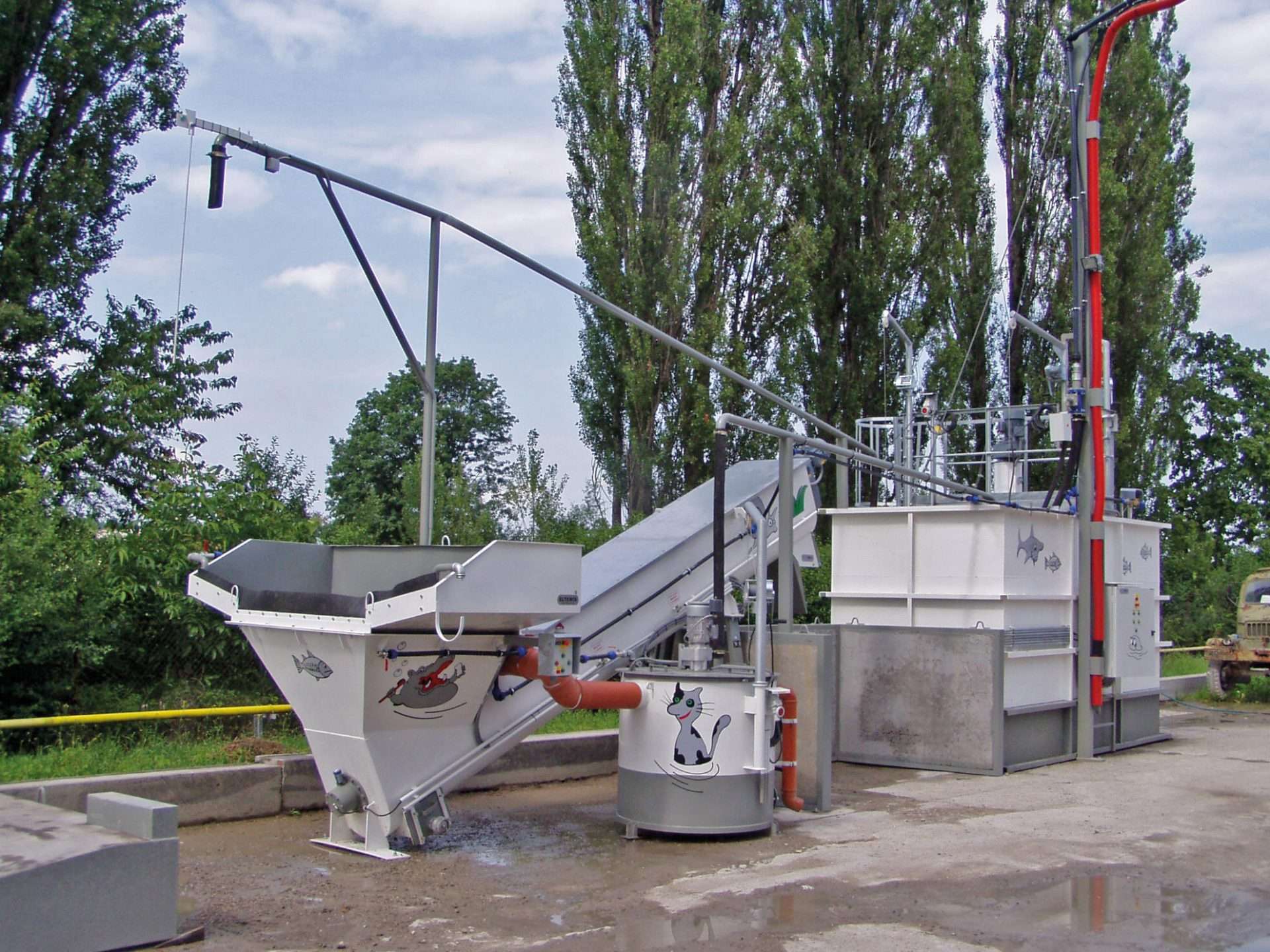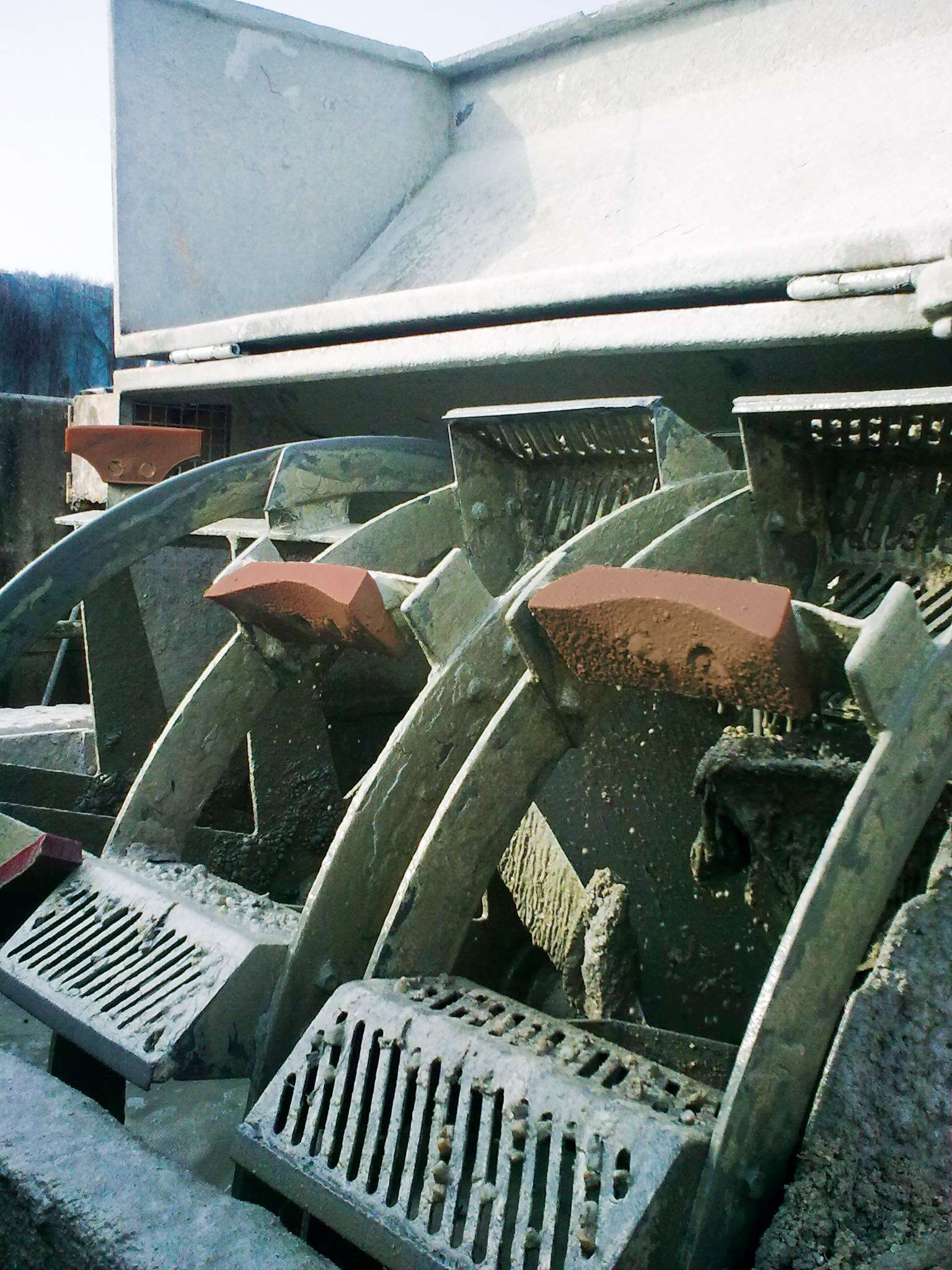 Costing savings thanks to longer replacement intervals
Mixing tools such as separating and scooping paddles for recycling plants of all standard makes in the product portfolio
Insensitive to impacts
Low concrete adhesion reduces cleaning times
Hawiflex® polyurethane inliner
Wear protection and easy hopper cleaning
Cleaning concrete mixer drums is absolutely necessary to avoid increasing a vehicle's weight due to hardened residual concrete. It ensures that a ready-mix truck's maximum loading capacity is available and that the vehicle can be operated cost-effectively.
Unwanted residual concrete build-up is removed by a well-known, old-fashioned  procedure – "cleaning by hammer". Once a year, as a general rule, an employee gets into the mixer drum for a couple of hours, or up to five days, and removes the hardened residual concrete with a hammer and chisel. This type of work is almost unimaginable in terms of occupational safety – "working in an enclosed space" – and in view of the stress placed on the employee as regards dust and noise emissions. Cutting-edge, robot-controlled concepts for removing residual concrete from a mixer drum are now being employed for this work. A lance is introduced into the mixer drum and the cleaning process carried through in a short time using a high-pressure water jet. When utilised regularly, this procedure provides preventative protection against new caking. The cleaning lance has to be introduced horizontally through the infeed funnel. This is an almost impossible task, since any opening in the funnel would render it non-functional.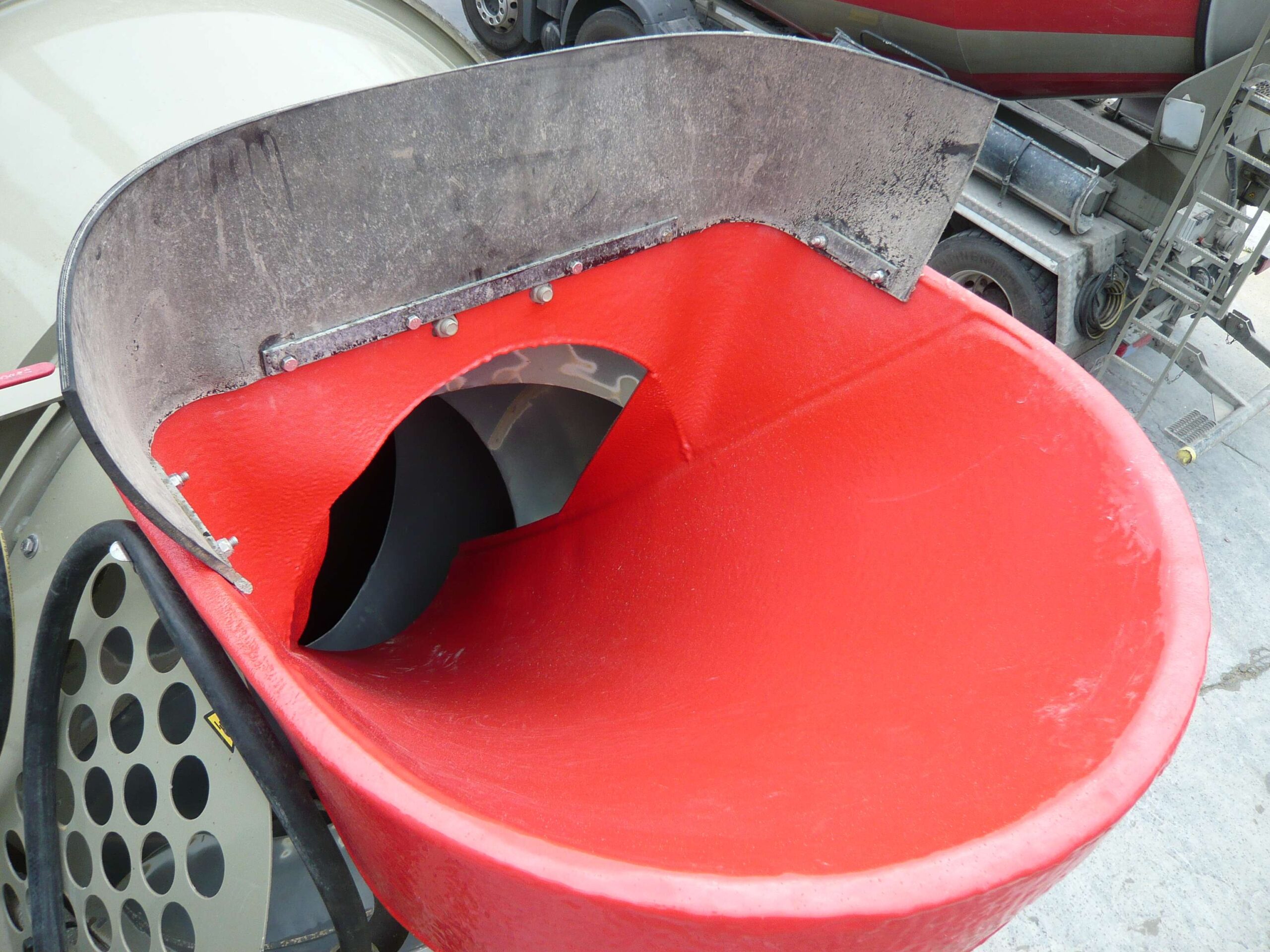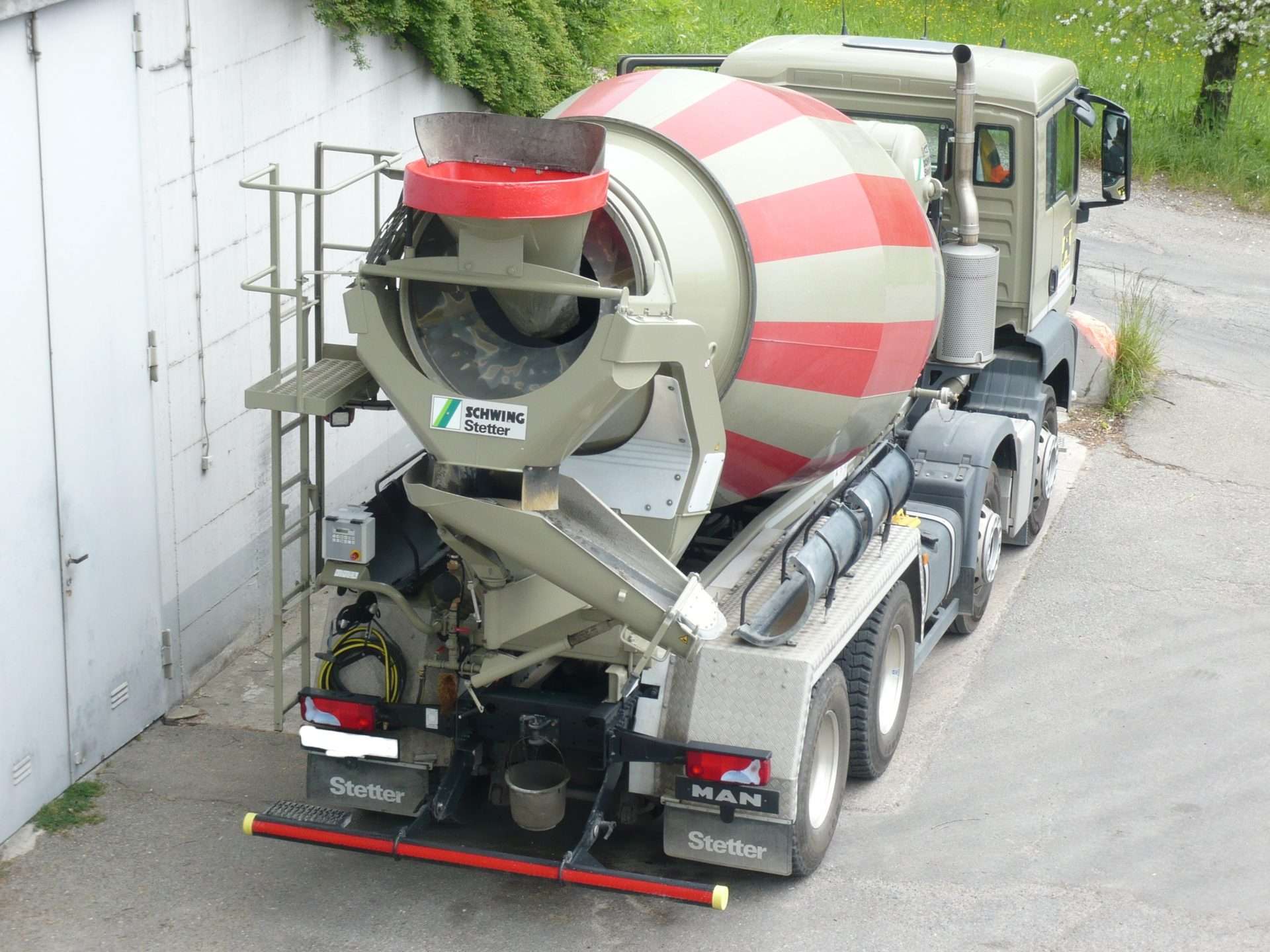 It is at this point that wear-resistant Hawiflex® polyurethane funnel linings – ­inliners –, which have been registered for a patent, can supply an innovative solution. An approximately 20 x 30 cm opening is made in the metal of the concrete infeed funnel. This allows the cleaning lance to be inserted. The funnel lining can then be put back into the concrete infeed funnel manually after the cleaning process. The funnel inliner made from Hawiflex® polyurethane closes off the opening for cleaning in the metal body; the ready-mix truck is now ready to be loaded again. This solution from habermann materials offers another important feature as regards protection against wear. Metal sheets to protect against wear are quite often inserted into infeed funnels to prolong their service life. The vehicle has to be taken out of service for this purpose. If an inliner made from Hawiflex® polyurethane is employed, then all protective functions are assumed by this inliner. The inliner can be replaced with ease in a few seconds should there be wear. Two to four working hours are usually reckoned for removing and reaffixing new metal protection sheets. This means that an inliner made from Hawiflex® polyurethane possesses a considerable advantage. Its service life expectancy is approximately three times greater than the wear protection solution with metal sheets.
Concrete discharge and loading hoses made of Truckflex® polyurethane
The patented two layer hose with cut-resistant outer layer and wear-resistant inner layer!
So-called concrete hoses are used in ready-mix facilities to transfer material from the concrete mixer to the mobile mixer. Most concrete hoses are made of rubber or, occasionally, PUR and have a seam. The constant high stresses from the rough site conditions mean that the material must be elastic and be resistant to wear, cuts, oils and exposure to UV rays.
When using these products, it is obvious that there is a need for improvement in the following areas:
The service of the adhesive joint is insufficient, particularly under strong UV
There are many signs of wear from sharp edges in the area of the mobile mixer´s metal filling hopper. When driving the mixer up to the transfer point, these sharp edges can cut ito the softmaterials.
Rubber materials are usually sufficiently elastic but sometimes kink if the mobile mixer is not in the centre of the transfer point. If the hose is kinked, it may burst if the seams are not strong enough.
Conventional concrete hoses do not have a simple solution for preventive maintenance.
When a concrete hose fails in a ready-mix concrete facility, production stops and the defective hose usually has to be replaced immediately. In the worst case deliveries of ordered concrete to the construction site are delayed.
habermann materials patented concrete hose does not have seams. It consists of a material system with two distinct, differently coloured layers – the inner layer is soft, the outer layer is hard. Since the two layers have different functions, these innovative concrete hoses last much longer. The harder outer layer provides the soft, wear resistant, inner layer with optimum protection against mechanical damage.
The cutting resistance of the hard outer layer is considerably higher than that of rubber concrete hoses. This has significant advantages. The material is substantially more resistant to cuts and crushing from the mobile mixer´s hopper. Damage from tightening the connection clamp during attachment is also significantly reduced. Since the mechanical properties of the hard outer layer are of higher specification, the overall thickness of the material has been reduced, and accordingly, the weight and amount of material in them has been significantly reduced as well so that the weight of the new sandwich hose is almost 40% less than classical concrete hoses made from PUR. The benefits to the environment and the cost savings and improvement to the ease of attachment are also significant.
New sandwich hose
The new sandwich hose is an interesting variant for preventive maintenance
and monitoring the progress of wear in order to minimise the problem of downtimes. The 1.5 mm thick external layer is coloured red and serves as the support for the white, 3.5 mm thick inner layer. Most of the wear comes from the concrete flowing through the hose. This causes material to be worn away from the white, inner coating. If the red outer layer is worn through, it exposes the white, inner layer. It is therefore easy to monitor the situatuion and means that the hose can be replaced well before it fails. The harder outer layer will also hold during "emergency operations" for a limited period.
The hose is manufactured without seams or joints, so the problem of failures with the adhesive bonding has been eliminated. The stiff, outer layer also considerably reduces the risk of kinking if the mobile mixer is not manoeuvred to the centre of the transfer point. The kinking properties of the sandwich concrete hose have been significantly reduced by the stiffness of the outer layer. No burst sandwich hoses have been reported so far as far as we are aware. We are confident that this has been archieved by improving the mechanical properties of the outer layer and manufacturing the hose without seams.
The clearance height in the ready-mix concrete facility is constant but the height of mobile mixers varies. This explains the different distances and stresses placed on the concrete hose. When the disctance is only a few centimeters, there is a risk of crushing and an increased danger of extensive material flaking. The new sandwich hose is resistant to this because its outer layer is stronger. The slip properties of the double-layer hose are also good compared with those of rubber.
The classic and repeatedly proven concrete hose – individually adjustable according to your dimensions.
Hawiflex® polyurethane benefits:
Seamless
Reduced residual concrete adhesion
"Lowest inclination to material stopping"
Resistant against mould oils
No swelling – no embrittlement
Signal red for good visibility
Up to 40 % lower weight in comparison to conventional hoses
Immensely improved service lives thanks to longer replacement intervals
Coneflex® polyurethane hopper linings:
Keeping an eye on wear
Polyurethane hopper linings for extremely long service lives
Hopper linings made from Hawiflex® polyurethane are supplied in centric design as a ready part. The anti-adhesive effect ensures significantly shorter cleaning times compared to steel hoppers.
The cantilever effect enables extremely long service lives in comparison to steel hoppers or lining with rubber.
But that's not all! If the concrete is impacted from one or two sides, you can promptly turn the hopper 90° or 120° and thus double or treble the service life. This is easily possible, as the lining is only hung or screwed in loosely.
Hawiflex® polyurethane benefits:
Hawiflex® polyurethane benefits:
Easy to clean
No need to use heavy equipment such as pneumatic chisels for cleaning
No denting due to hammer cleaning
Easy to replace: No laborious assembly or adhesion necessary
Resistant to standard cleaning agents and mould oils
Available for any dimension
Variable thicknesses available
Impact plate made of Hawiflex® polyurethane
Self-protecting through catchment compartment
Impact plates made from Hawiflex® polyurethane can be used at handover and transfer points of conveyor belts. They utilise the catchment compartment principle for self­-protecting wear reduction.
Tool types for your application:
Dimensions
Standard dimensions:
650 x 275 x 60 mm
Low dead weight:
Just approx. 7.2 kg
Hawiflex® polyurethane benefits:
Suitable for grain sizes up to 32 mm
No shattering of coarse gravel upon impact
Impact-proof and cut resistant
Noise reducing
Easy assembly thanks to studs at the rear
Can be retrofitted in existing plants
Lower maintenance expense due to long service life
Gripper strips made of Hawiflex® polyurethane
Avoid material fractures and abrasion residues like those with rubber
Gripper strips are located at the gripping end of gripper arms and are used, among other things, in the sand-lime brick and concrete industry for handling palletized and unpalletized building material packages. Polyurethane gripper strips offer in comparison to the usual grippers enormous advantages for long-term use in terms of abrasion and usability in weather-unstable outdoor applications.
This is due to the fact that our products are free of extracting elements, UV-resistant and highly abrasion-resistant. The bottom line is that the physical properties remain stable over the entire period of use without embrittlement process, which can ultimately lead to material breakouts. Due to the high abrasion resistance there are also no unwanted black stripes on your stone packages. Our range of gripper strips also includes profiles for truck-mounted cranes or forklift grabs. Get in touch with us!
Hawiflex® polyurethane benefits:
The

 

very high grip

 

capacity entails real time savings for you: Stones and pallets do not have to be gripped fully horizontally.
Reduce personnel and maintenance costs: The material does not become brittle and offers a

 

much longer service life

 

compared with rubber.
Avoid material fractures

 

and

 

abrasion residues

 

like those with rubber.
Step plate made of Hawiflex® polyurethane
Minimises wear, quick and easy to install
Polyurethane sheets are ideal for wear protection linings. The use of the step plate is recommended at loading and transfer points in conveyor technology in order to further reduce wear. The effect of the material recesses in the step plates is to give its "teeth" enough space for flexibility in order to buffer high impact forces.
Due to this trampoline effect the step plate wears out less quickly than a compact surface. The step plate is available in two thicknesses and has stud bolts cast in on the back. If required a version without bolts is also available for the option to adapt the step plate to an existing drill pattern. The perforated metal sheet reinforcement also offers a special rigidity. The step plate can ideally upgrade a plate lining in certain areas or it can also act on its own. Our products can be freely combined and can be cut to size on site with suitable tools.
Dimensions:
Length / Width: 500 x 500 mm
Thickness: 50 and 65 mm
Hawiflex® polyurethane benefits:
Resistant to cutting
Wear resistant
Oil resistant
Easy to clean
Reducing wear on linings
Up to 50% noise reduction
Energy saving
Segments made of Hawiflex® polyurethane for heavy wear
Quick and easy installation
Sometimes it is advantageous to break the whole thing down into smaller manageable pieces. According to this principle we have developed our wear-resistant Hawiflex® tiles which can be arranged like a backsplash. In this way large areas can be lined ergonomically piece by piece. Large area weights of linings are dispersed to pieces with a unit weight of approx. 5kg.
This makes working in inaccessible and risky areas of the plant easier and safer for your employees.
In pitfalls or manholes the given format allows that the tiles can be laid straight from top to bottom. Alternatively you can also start anywhere in order to cut the finishing pieces to size with a suitable tool. This sometimes makes sense for geometries that are not right-angled. Ask us if you need more detailed information on cutting Hawiflex®. We will find a processing option that can be easily carried out by you on sight.
To ensure a firm hold of the tiles a metal core is cast inside which enables screwing with countersunk screws and makes additional holes unnecessary. In the event of wear individual tiles in the wear-relevant areas can then be replaced without removing the entire lining. This is also an advantage where production processes cannot be interrupted for long.
A combination with other lining elements such as the impact protect or the step plate can also be carried out without any problems.
If requested the tile can also be manufactured in two colors and thus offer advantages in terms of preventive maintenance.
Dimensions
Length / Width: 300 x 300 mm
Thickness: 25 mm
Hawiflex® polyurethane benefits:
Resistant to cutting
Wear resistant
Oil resistant
Easy to clean
Reducing wear on linings
Up to 50% noise reduction
Energy saving
Concrete pipe protection for forklift shoes made of Hawiflex® polyurethane
For increased transport safety
As a Hawiflex® polyurethane finished part, this protection is cost effective and flexible. Assembly and disassembly are really easy.
Hawiflex® polyurethane benefits:
No damage and no colour residues on the concrete pipe
Increased transport safety
Individually replaceable
Suitable for screwed and welded joints thanks to mounting link
Hawiflex® polyurethane concrete spray nozzles
Highly durable
For use in mining and tunnel driving technology, we select appropriate application-specific materials to manufacture your individual concrete spray nozzle according to drawing or template for exact spraying.
Hawiflex® polyurethane benefits:
Reduces maintenance costs
Resistant against mould oils and atmospheric influences
Less abrasion and longer remaining life utility compared to rubber