Sigte t. fødevarer og pulvere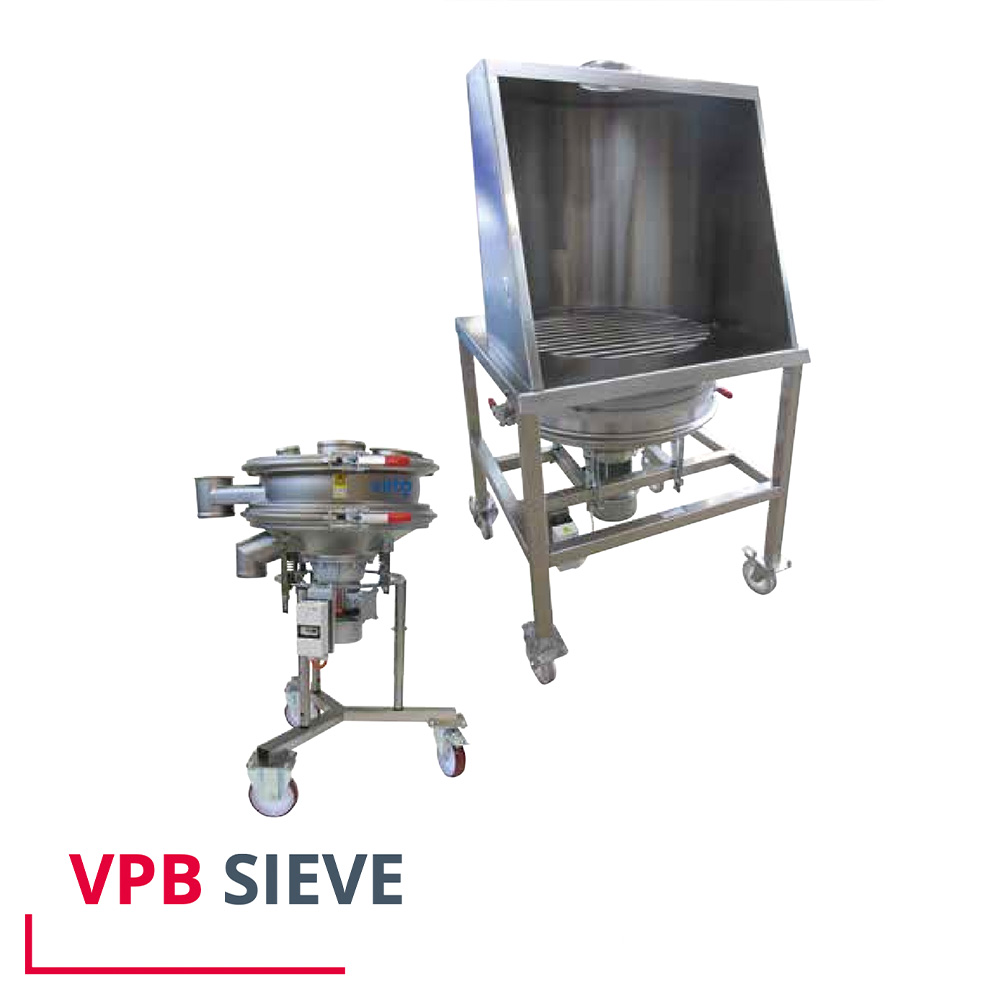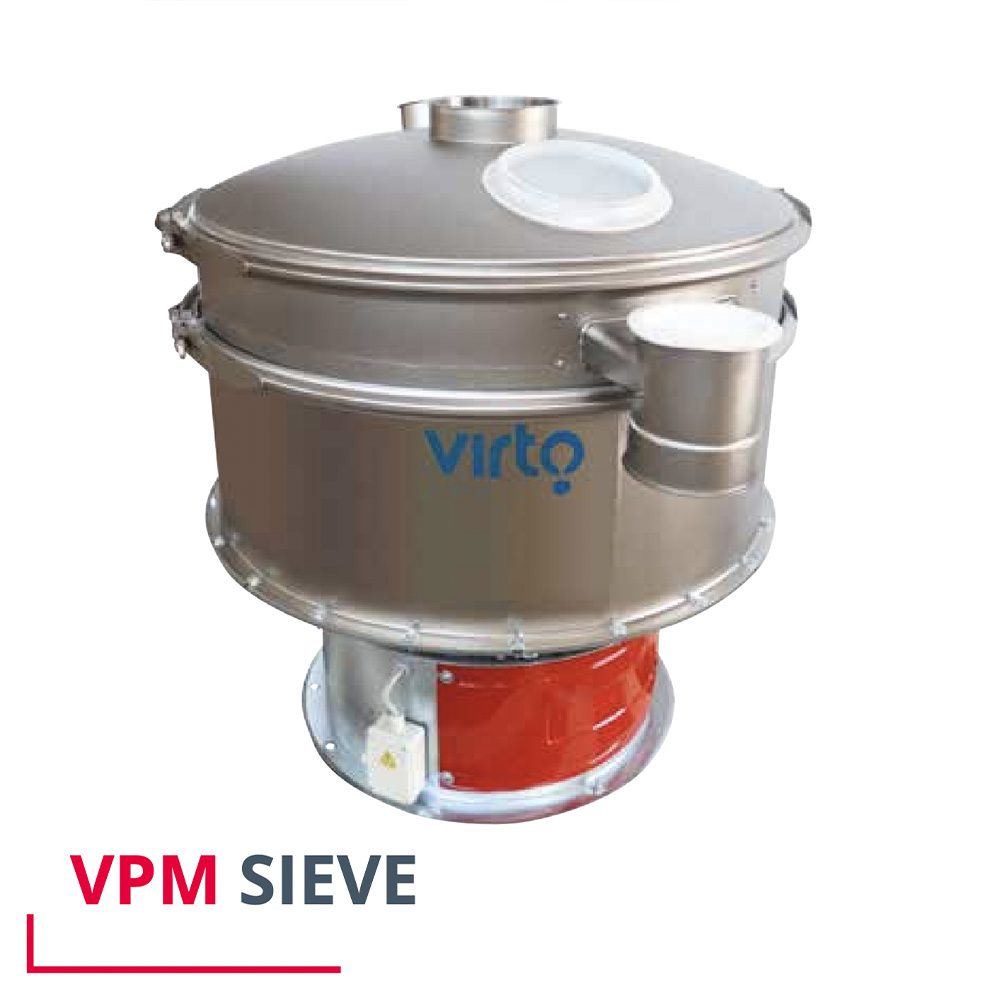 VPB bruges til sigtning og separering af tørt pulver i mange forskellige brancher, f.eks. fødevarer, genbrug, belægninger og metalpulver. Det, der adskiller den fra andre sigter, er designegenskaberne som f.eks. basen i rustfrit stål (valgfri montering på vogn), den centralt monterede motor og hurtigudløsende båndklemmer. På grund af sin kompakte størrelse, højdejusterbarhed og mobilitet er VPB-modellerne meget alsidige enheder, der fremstilles i fire forskellige størrelser. Alle VPB-modeller, der ofte bruges sammen med sækspidsenheder og med fylde- og tømningsstationer til big bags, kan modificeres, så de passer til individuelle anvendelsesbehov. Ud over konfigurationen med et enkelt dæk tilbydes enhederne med en diameter på 500 mm og 800 mm i konfigurationer med flere dæk med op til 3 dæk, og de kan monteres på en base i rustfrit stål, en statisk enhed eller en vogn.
ANVENDELSER AF VPB
Sammenlignet med alternative C-Line-sigter som VPM-modellen bruges VPB-sigten til sigtning af pulver ved lavere kapaciteter til laboratoriebrug, batchproduktion, sikkerhedssigtning, separation, afstøvning, topping og tailing og andre anvendelser.
FORDELE VED VPB
Kompakte dimensioner.
Separation med flere dæk.
Alsidig anvendelse i alle proceslinjer og alle større industrier.
Fremstillet i rustfrit stål.
ATEX-certificeret.
FDA-godkendte tætninger og pakninger.
The high capacity VPM vibrating sieve from the C-Line has become the industry standard for the efficient screening and separation of fine powders at high throughputs. With over 20 years of constant development in design and manufacturing, this model offers the sieving industry's most cost effective, user friendly and reliable screening solution for nearly all powder applications. VPM is available with various accessories to optimize performance including mesh cleaning systems such as ultrasonic or ball cleaning systems (food and non–food grade). VPM can be offered with ATEX certification and is manufactured in accordance with GMP standards
USES OF VPM
Designed specifically for high capacity and highly efficient powder separation for all major industries and often used for de-dusting, topping and tailing, grading and control screening.
BENEFITS OF VPM
Designed for high capacity and highly efficient separation.
Multiple-deck separation.
Versatile in its application to all process lines and all major industries.
Manufactured in stainless steel contact parts.
ATEX certified.
FDA approved seals and gaskets.
Tekniske specifikationer

 //
Tekniske specifikationer (udvalg):
Strukturelt design i henhold til EUROCODE 3 del 4-1
Vindforhold i henhold til EUROCODE 1 del 1-3
Snebelastning i henhold til EUROCODE 1 del 1-3