Big-bag Silo
Bulk opbevaring
BIG-BAG SILO
Big-bag siloen SP12-F, som er tegnet og produceret for JC Engineering ApS, er en big-bag silo tiltænkt byggepladser. Siloen er desuden mobil idet den, udover at kan flyttes med kran, kan flyttes med en palleløfter.
Siloen er monteret med butterflyventil med manual håndtag, vibrator og rørsnegl og flexslange til håndtering af støv fra pulveret.
Big bag tømmesystemer (bulk bags eller FIBC poser) bruges til at tømme poser med pulver eller granulat til at fodre doserings- og blandesystemer direkte eller til at fylde vertikale siloer og horisontale siloer med poser.
En SILO SBB big bag tømningsstation gør det muligt (a) nemt at tømme indholdet af flere 25 kg sække og big bags (bulk bag eller FIBC bag) sikkert og uden affald, (b) at opbevare det udvundne materiale inde i siloen og beskytte det fra fugt, og (c) at bruge det opbevarede produkt til enhver tid uden afbrydelser og med en konstant strøm af materiale. Dette muliggør adskillelse og optimering af faserne "aflæsning af big bags" og "materialeudnyttelse", hvilket resulterer i betydelige besparelser i arbejdstid.
BIG-BAG TØMNINGSFASE
Big-bag (bulk bag eller FIBC bag) placeres, vha. gaffeltruck, hejs eller andet løfteudstyr, i den teleskopiske støttestruktur, som har højdejusteringer for at rumme forskellige posestørrelser. En cirkulær tætning på taget sørger for forhindrer spredning af støv til atmosfæren. Ved af skadelige produkt eller meget fint støv er det muligt at anvende et ekstra filtersystem med en aspirator.
I tilfælde af big bags "med udløbsventil" er den manuelle åbning af posen let og hurtig, mens engangs-big-bags vil et sæt blade placeret inde i siloen sørge for opsprætning af posen.
ELEKTRONISK OG TIDSINDSTILLET DOSERING
SILO SBB big bag tømmesystemet kan have lagerkapaciteter på 2, 3, 4, 5 eller 7 m³, og alle modeller er mobile maskiner, der kan flyttes med gaffeltruck. SSB big-bag-tømmesystemet er 
 tilgængeligt i to versioner: "elektronisk dosering", med et gravimetrisk elektronisk vejesystem, der bruger vejeceller med faldende vægt, og "tidsindstillet dosering", udstyret med et justerbart timerudsugningssystem.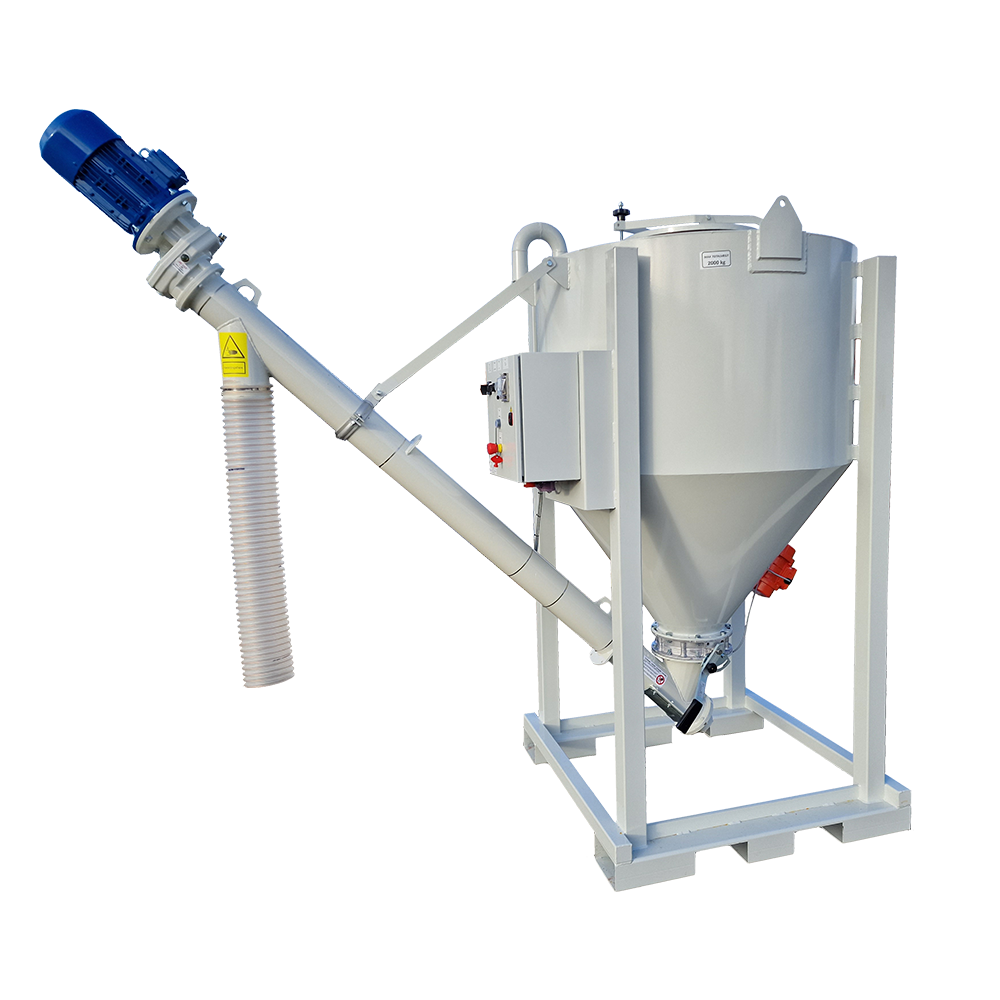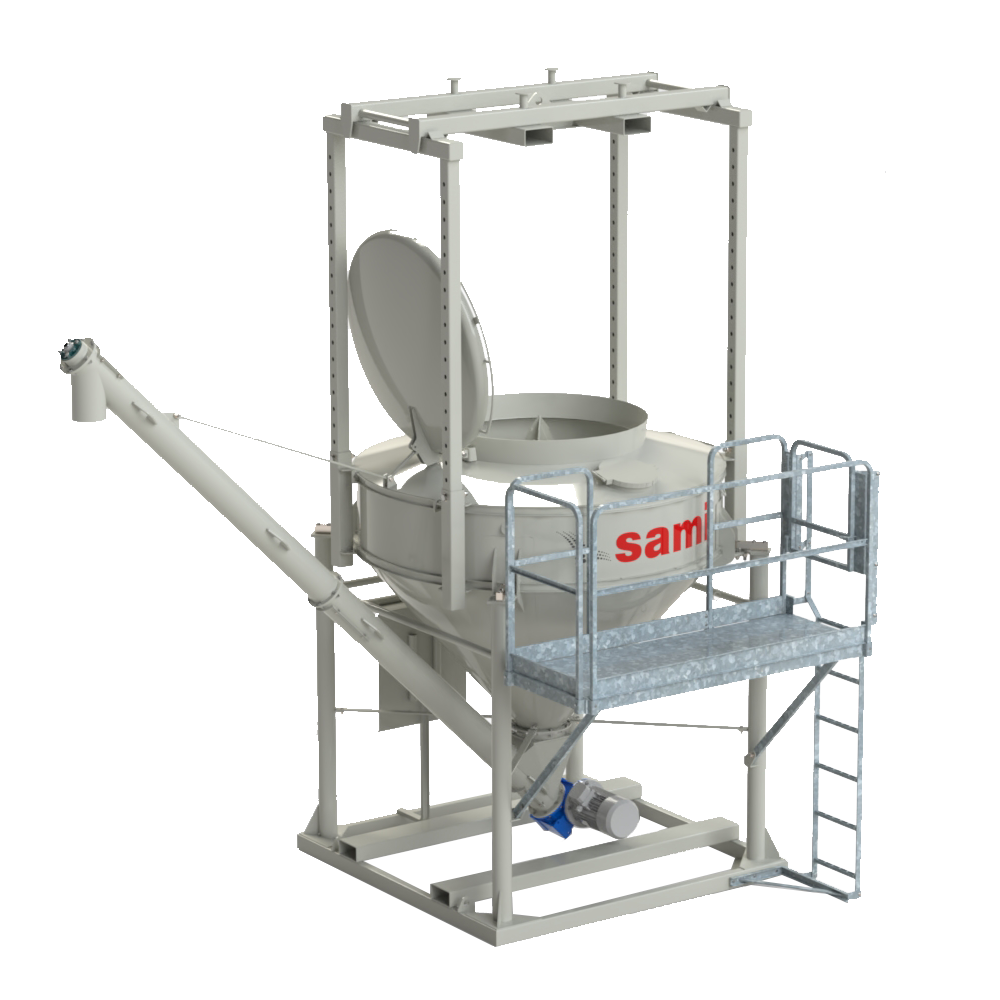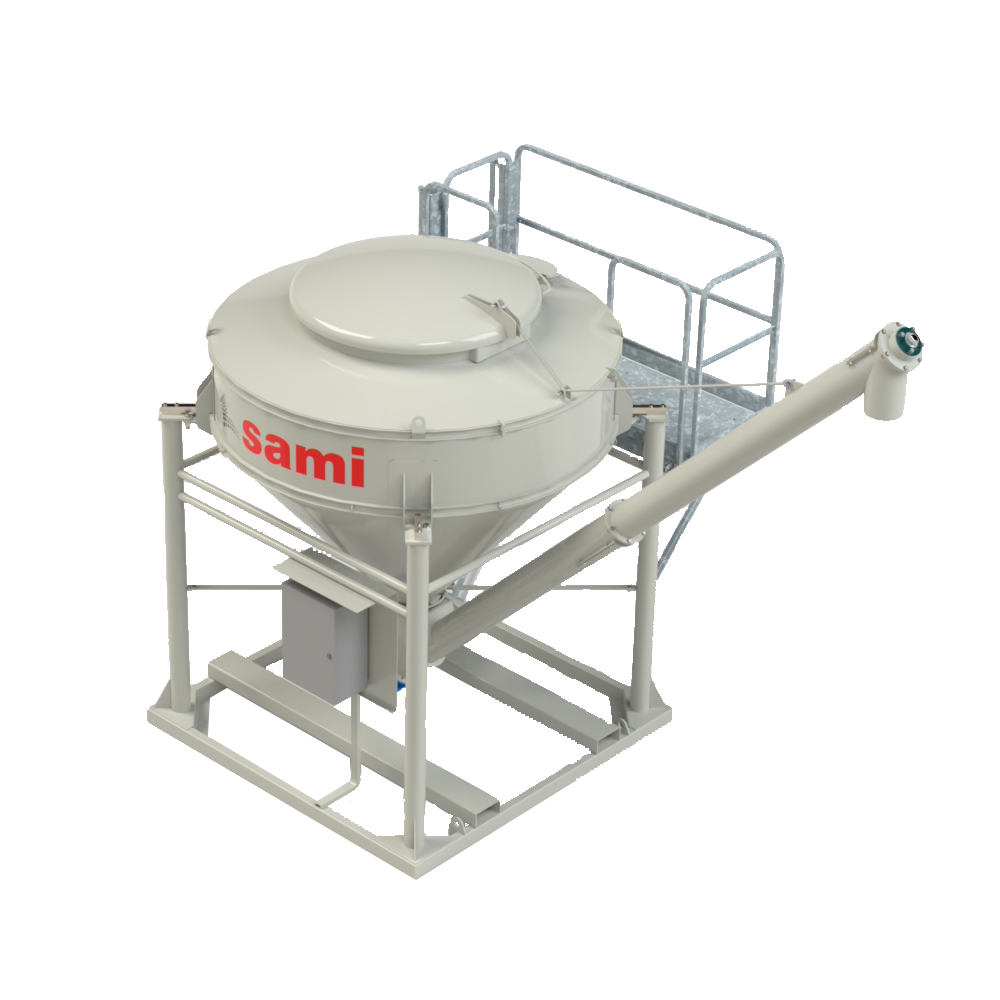 SP12-F // JCE Big-bag silo