Teleskopisk Silo
Bulk opbevaring
TELESKOPISK STÅLSILO
SP SERIE – Teleskopisk silo, udviklet med to cylinderformede dele, hvilket er en stor fordel ved transport med lastvogn (ST) eller container (STE).
De to dele sættes sammen til en enhed, hvilket derved sparer plads ved transport. Maksimum opbevaringskapacitet på denne serie er 43m³.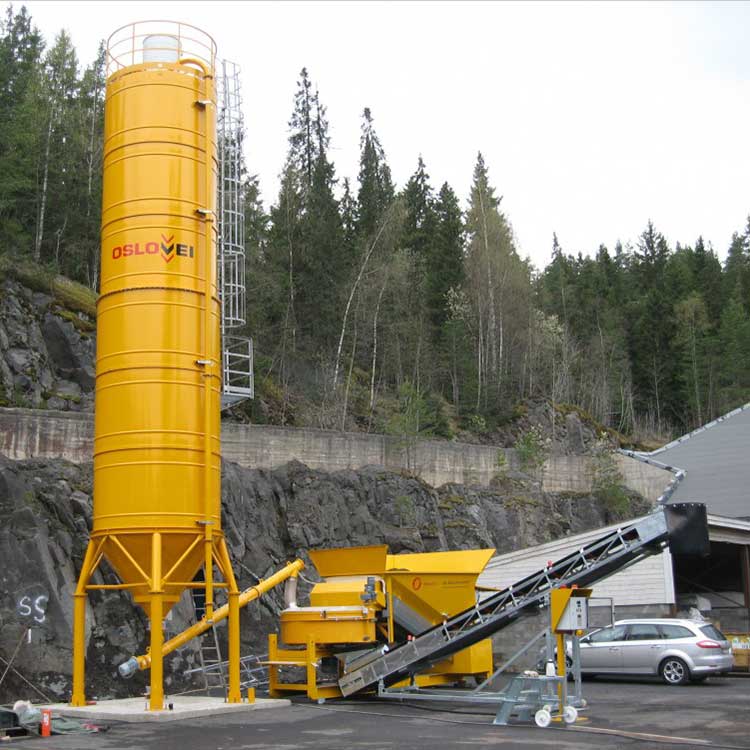 FORESPØRGSEL
Vi sidder klar til at besvare dine spørgsmål ang. teleskopiske siloer, eller vores andre komponenter og maskiner.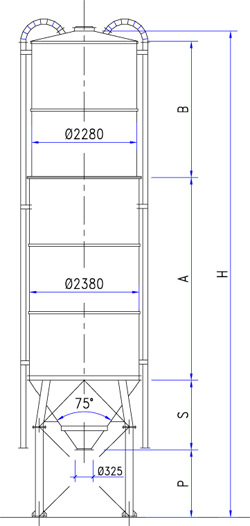 – – –
| | | | | | | | |
| --- | --- | --- | --- | --- | --- | --- | --- |
| TYPE | m3 | ton | P | S | A | B | H |
| ST 30 | 29 | 40 | 1500 | 1700 | 3000 | 3000 | 9195 |
| ST 37 | 36 | 50 | 1500 | 1700 | 3000 | 3000 | 10695 |
| ST 43 | 42 | 60 | 1500 | 1700 | 4500 | 4500 | 12195 |
| ST 61 | 60 | 85 | 1500 | 1700 | 9000 | 4500 | 16695 |
| ST 68 | 68 | 95 | 1500 | 1700 | 10500 | 4500 | 18195 |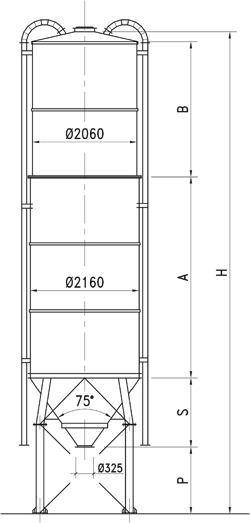 – – –
| | | | | | | | |
| --- | --- | --- | --- | --- | --- | --- | --- |
| TYPE | m3 | ton | P | S | A | B | H |
| STE 23 | 23 | 32 | 1500 | 1250 | 3000 | 3000 | 9000 |
| STE 30 | 30 | 42 | 1500 | 1250 | 4500 | 3000 | 10500 |
| STE 33 | 33 | 46 | 1500 | 1250 | 4500 | 3400 | 12000 |
| STE 38 | 38 | 53 | 1500 | 1250 | 6000 | 3400 | 13500 |
| STE 43 | 43 | 60 | 1500 | 1250 | 6000 | 6000 | 15000 |